Cost is always a concern to our customers. While timely service sometimes takes priority, Acme has the capacity, knowledge and experience to find efficiency savings for our customers on less-than-critical loads.
Asset Based 3PL
Acme has become the leading 3PL provider for the domestic oil and gas industry by leveraging over 60 years of experience working with the hydrocarbon supply chain.
Acme integrates with customer systems, standardizes business rules and optimizes workflow thus adding value to the process. Acme's transportation management system generates efficiency and savings. The result is a lower total cost of operations for land transportation.
Part of Acme's competitive advantage stems from our dedicated fleet of over 1,000 truckers and 2,000 partner carriers. Carriers are carefully selected and managed by Acme for every customer. As the single point of contact, we manage freight audit, payment, safety and compliance. Monthly performance metrics are captured and used to qualify only those carriers with the best rates and lowest risk.
To learn more contact your National Account manager or Acme Logistics.

Logistics Command Center
Acme runs a 24/7/365 Logistics Command Center out of our Corporate Office in Gretna, LA. Our highly-trained journey managers route thousands of shipments a week for our Logistics Customers.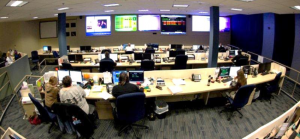 Acme operates a dedicated Houston Call center to service pipe shipments from the Houston area.
Acme can provide dedicated load planners or locate personnel on your premises.
Acme360
Acme360 is a responsive web and mobile application custom-built for Acme's 3PL customers.  Acmd360 gives secure access to real-time information about all of your Acme loads. This tool allows your employees to have better visibility of ground transportation for more efficient load planning.
Existing users can sign in by clicking the logo above or by using the orange LOGIN button at the top of this page.

Load Supervisors

Acme has dedicated Load Supervisors strategically located to insure safe and timely service for its 3PL customers. There is no charge for Houston area Load Supervisors.